CTAL is a university-wide unit that supports all who teach at the University of Delaware. This includes faculty, adjuncts, administrators, *graduate students, and staff in their instructional activities. Specifically, CTAL provides a range of free and confidential instructional services to help all members of UD's teaching community to enhance the teaching, learning, and assessment processes.
*Note: We are not able to provide consultations for teaching assistants (TAs).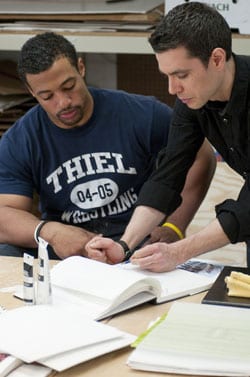 We consult with individual faculty desiring feedback about their teaching. Areas in which instructors have requested assistance include:
Designing and revising courses
Exploring alternative teaching strategies
Creating original instructional materials
Mid-semester student feedback review
Interpreting student ratings constructively and documenting effective teaching
Developing a teaching portfolio
Documenting teaching effectiveness in tenure and promotion documents
Student survey consultation
Spring 2023 priority deadline: Tuesday, September 19th
To arrange a teaching observation, begin by completing CTAL's consultation request form. The form will ask you to identify a few dates for potential observations. We recommend contacting us before the priority deadline as observations are scheduled based on the availability of consultants at the time that you request.
One of the most powerful instructional improvement tools available to faculty is a classroom visit by a knowledgeable consultant. For maximum impact, these activities involve:
Pre-observation conference to discuss the instructor's goals and identify the specific types of feedback the instructor desires.
Teaching observation on the date designated by the instructor.
 Post-observation feedback session to describe what was observed and explore instructional enrichment strategies.
Keep in Mind
CTAL teaching observations are formative and non-evaluative. What is observed is strongly shaped by the pre-observation conference. During the observation, an observer attends your class (or a portion of one) and takes detailed notes about the specific pedagogical choices you make and the effects those choices are having by identifying patterns, observing student-to-student and faculty-to-student interactions, and documenting the time and duration of various class activities.
Any materials generated in the course of observations and consultations are confidential and shared only with the individual instructor.
We do not report on or share materials generated in a consultation, observation, focus group, or other confidential services with anyone except for the instructor who requested it.

Individuals who wish to include reports or feedback generated from this service in annual reports, tenure / promotion dossiers, or the like, may use the copy provided to them. However, we strongly encourage individuals to incorporate reflections on the observation process  as part of their teaching narrative and associated materials. For specific advice on how to best produce such documentation, please refer to CTAL's resources on "Documenting your Teaching."
We do not report or share any details with anyone else (including a department chair or dean), including whether or not the person sought services in the first place.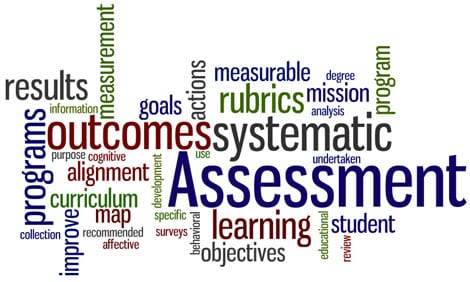 CTAL supports external accreditation as well as helps assess and document UD's programmatic and general education assessment for our regional accreditor, The Middle States Commission on Higher Education.
All externally accredited programs are engaged in regularly scheduled accreditation visits. These accreditations are governed by the specific accrediting body.  For externally accredited programs, the accreditation self-study and the external reviewers' report satisfy the self-study and external review components of program review. A few examples of CTAL services in preparation for accreditation include:
Survey Design for students, recent graduates and alumni
Curricular Mapping
ePortfolio development
Goal setting
Assessment planning
Review of self-studies
Meeting with external review teams